Are you a youth who is 18-20 or currently studying in University?
Well, it's time for you to claim your RM150 via the eBelia programme!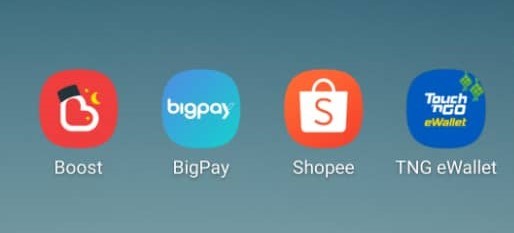 The eWallet can be redeemed and covers providers such as BigPay, Boost, ShopeePay and Touch 'n Go, Additionally, there are additional benefits that come such as vouchers, cashback and more!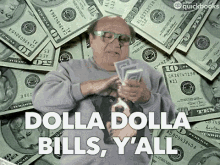 Do note though, you are only entitled to redeem it once of the four providers. The credits must be redeemed by the 22nd of July and must be utilized by the 31st of July 2021. If you don't us eit, the money will go back to the government.
Here are the benefits each eWallet system offers
1) BigPay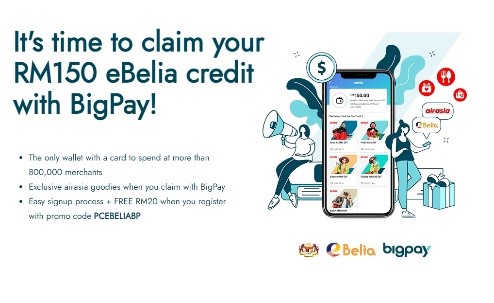 BigPay comes with physical Mastercard Prepaid card with PayPass which you use at any merchants with a credit card terminal. On top of the RM150, eBelia credit, BigPay is offering an additional RM100 worth of rewards.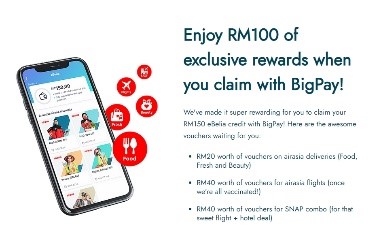 This includes RM20 worth of vouchers for AirAsia deliveries, RM40 worth of AirAsia flights and RM40 worth of vouchers for SNAP combo (flight and hotel deals on AirAsia).
2) Boost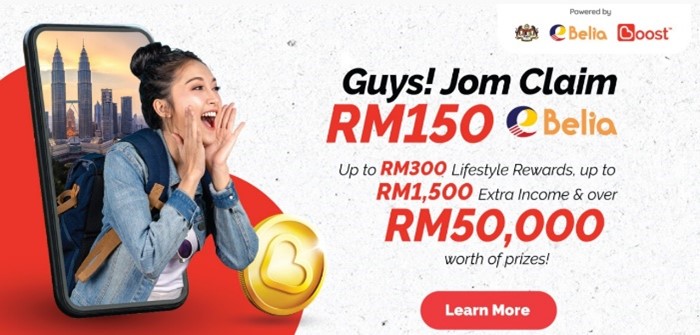 Boost eWallet offers users with benefits up to RM300 worth of rewards and users will stand a chance to win over Rm50,000 worth of prizes. The rewards can be redeemed under the eBelia Rewards selection.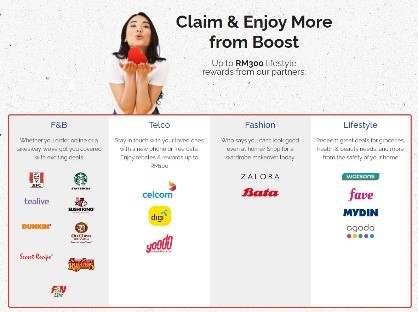 If you're lucky, you could win prizes such as a Commemorative Gold Coin worth RM29,000 and other prizes such as a MSI Gaming laptop, an Ipad Pro, a Dyson Supersonic Hair Dryer and a Harman Kardon Aura Studio 3.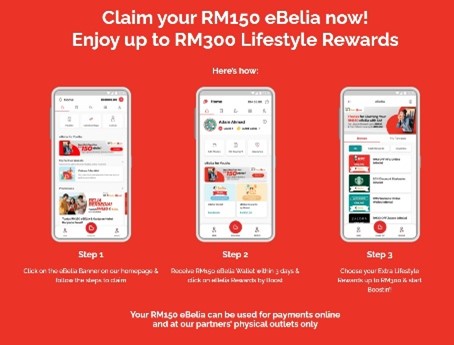 Wow that's a lot of prizes up for grabs, not to mention it's really expensive!
3) Shopee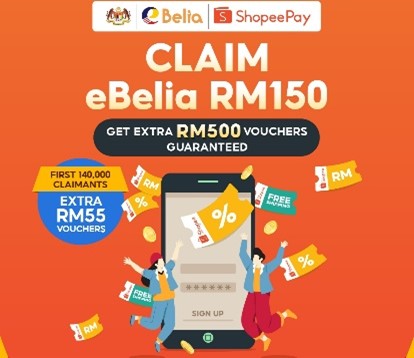 Those who claim the eWallet via ShopeePay will be offered RM500 guaranteed vouchers plus extra RM55 vouchers if you're the first 140,00 people to redeem it.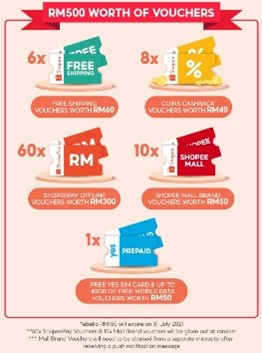 The RM500 will guarantee 6x free shipping vouchers (worth RM60), 8x Coins Cashback vouchers (worth RM40), 60x ShopeePay Offline vouchers (worth RM300), 10x Shopee Mall Brand vouchers (worth RM50) and 1x Free Yes SIM Card with up to 40GB of free data (worth RM50).
The first 140,000 will get an extra 11 ShopeePay vouchers from top brands as well.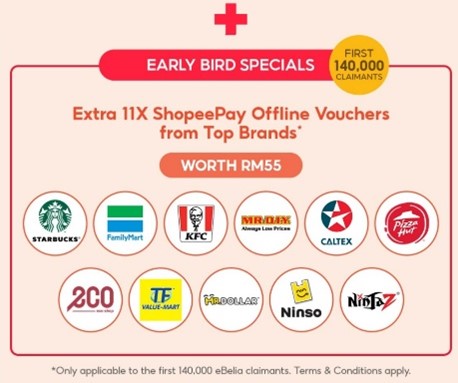 4) Touch 'n Go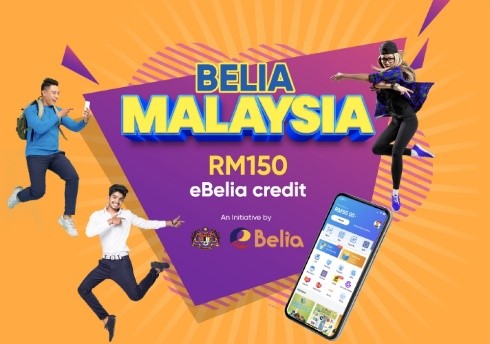 For those using the Touch 'n Go app, you can get offers up to RM1,000 worth of bonus vouchers. Up to RM600 worth of Lazada vouchers are up for grabs and RM400 worth of cashback vouchers.
The RM150 is also applicable for RFID toll payments but will not apply for overseas transactions via Taobao and Alipay+.l additionally, the credit cannot be sued for fund transfer or for in-app services including billing payments, prepaid, postpaid, and game credits.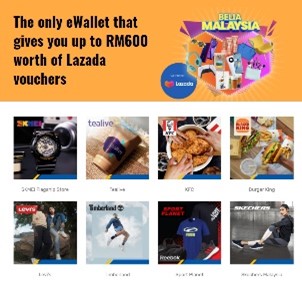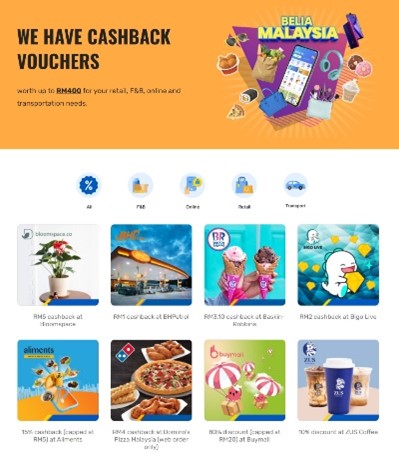 Looks like each app has their own benefits and RM150 is a lot if you know how to utilize it! Just remember that you'll need to use it all by the 31st of July 2021! Happy spending shoppers and spend wisely!
Credit to Soya Cincau for the initial coverage.

FOMO much? Follow our Facebook and Instagram for more updates.