It seems like the government is now changing the rules of vaccinations for those between aged 12-17
Previously, the announcement said that teens can now walk-in to get their Covid-19 vaccination jab at 156 vaccination centres (PPV) nationwide. But now, Deputy Health Minister Dr Noor Azmi Ghazali has urged that parents do not rush their children to the nearest PPV for the vaccination. Instead, the parents or guardians of these teens should wait for their turn as they'll be informed by their respective schools on the actual vaccine schedule.
During a press conference, Dr Noor Azmi said "Don't worry, don't rush". The last thing he would want is for parents and teens to get turned down from the vaccination. He had assured that 3.2 million teens will be getting their vaccination by the end of 2021.
Can teens still walk in?
According to the guideline released by the Ministry of Health, walk-in Covid-19 vaccinations are applicable for those in public and private institutions or higher learning and those who are not attending schools.
For those who have children between the age of 12-17 who are not enrolled in school may bring their children to the nearest PPV. The full lost of PPVs for teenagers' vaccinations have not been shared yet.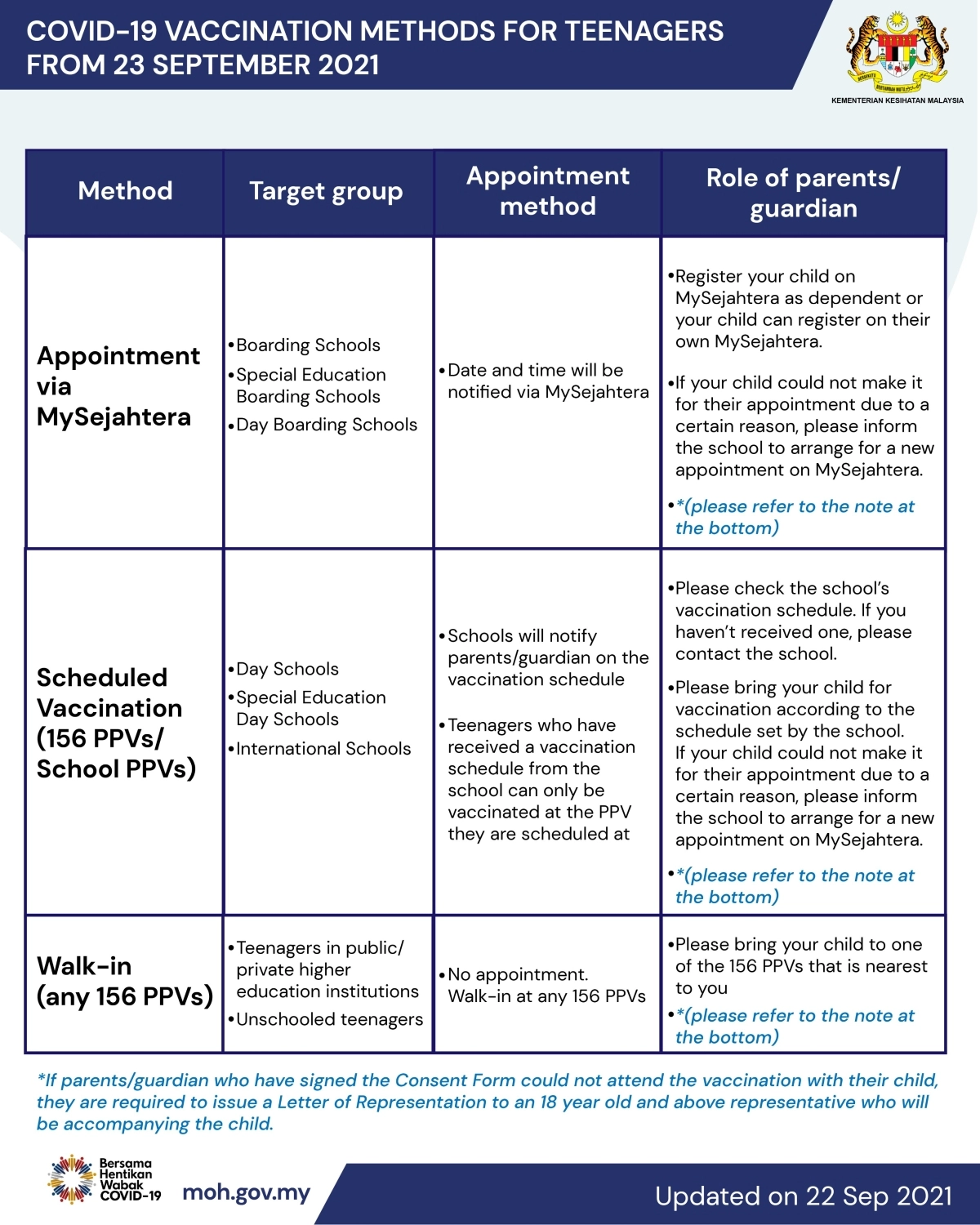 The announcement released by the government regarding the vaccination
As of now, all teens are told to wait for their vaccination appointment
For those teens who are from boarding, special education schools and day boarding schools, they'll be given an appointment via MySejahtera provided that they or their parents register for it via the app. You can either register with their own account or via their parent's and guardian's MySejahtera account.
For those enrolled in day schools, special education day schools and international schools will get a schedule form their respective schools. Authorities will inform their parents of their appointment and can later get their vaccination at the designated PPV. If they could not make it, they can inform the school to set a new appointment and it will be sent via MySejahtera.
More than 500,000 teens have received their first dose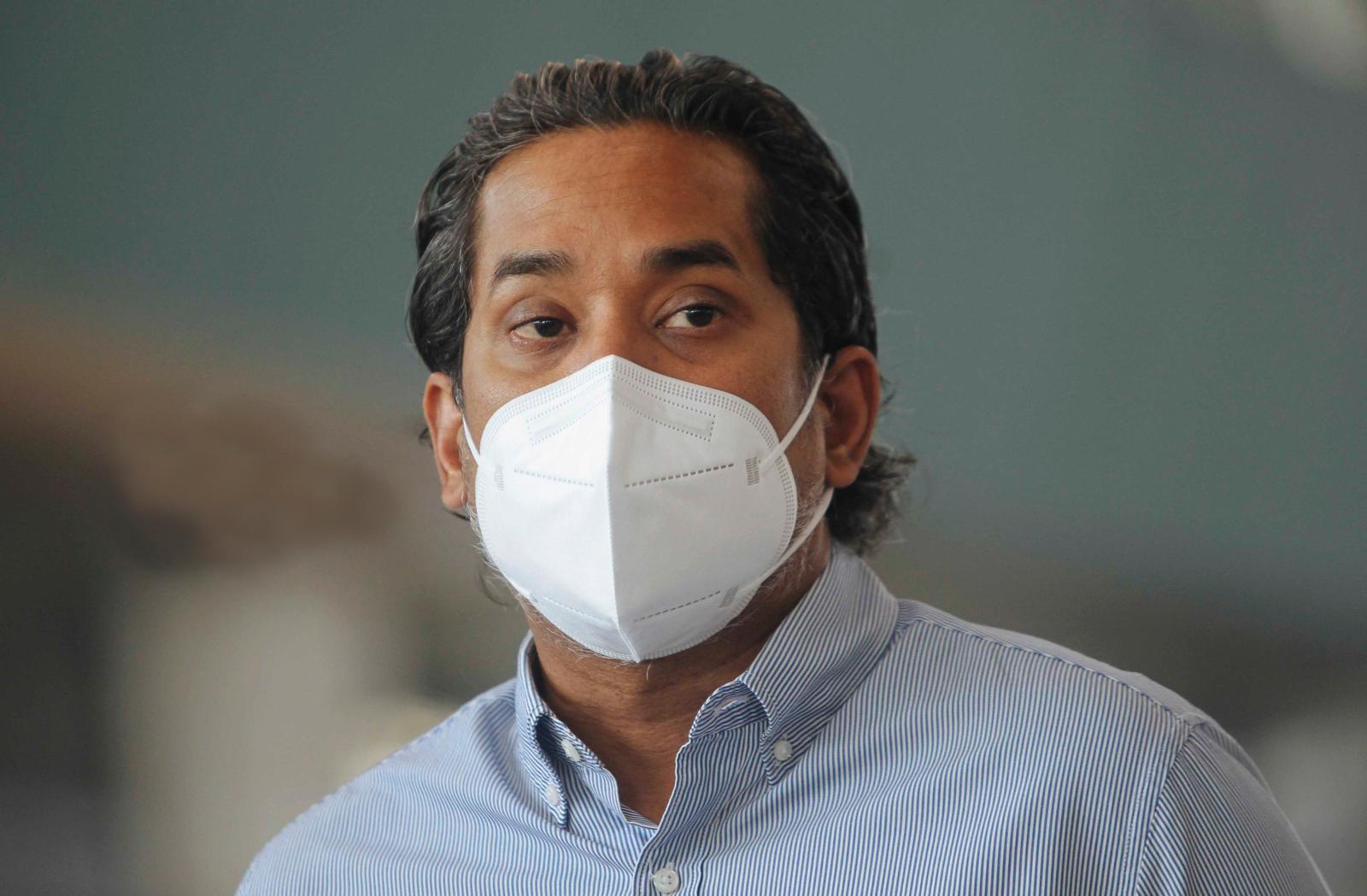 Teens should wait for their turns and not rush the process.
Health Minister Khairy Jamaluddin had shared that over half a million teens have received their first dose of the Covid-19 vaccine. Currently, Labuan and Sabah are in the lead with the vaccination rate of adolescents with 48.1% and 40% of them having received their first jab.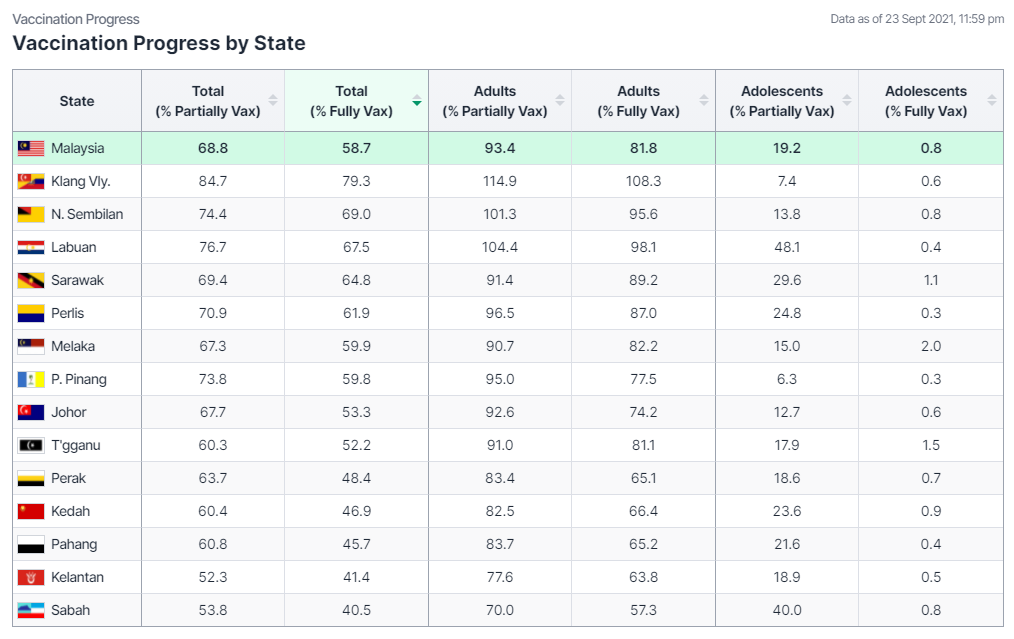 Vaccination status in Malaysia as of 23 September 2021
Let's hope that this keeps up and soon enough we'll hit the 80/90% margin of our population's vaccination. We can also soon return to our lives again but of course, with extra safety precautions in play now.
*Sources: Visual and Reference Credits to Social Media, MoH, COVIDNow & various cross references for context.
FOMO much? Follow our Facebook and Instagram for more updates.